Connect with us on instagram! @blacksheepbagelcafe #BAAAGELS
White
CHARDONNAY - Paris Valley Road - CA - $10
SAUVIGNON BLANC - Abigail Rose - New Zealand - $9
ROSE - Jillian Louise - France - $9

MIMOSA - Beato Bartolomeo Prosecco - $9
Red
PINOT NOIR - Block Nine - CA - $10
CABERNET SAUVIGNON - San Huberto - Argentina - $8
MALBEC - Maipe Casir dos Santos - Argentina - $9
LOCAL BEER
JACK'S ABBY - House Lager 16 oz - ABV 5.2% - $7
LORD HOBO - Boom Sauce IPA 16 oz - ABV 7.8% - $8
ZERO GRAVITY - Cone Head IPA 16 oz - ABV 5.7% - $7
Black Sheep Caters
We have more to go with your bagels and spreads. We offer lox platters, egg salad, coffee, and more. For catering quotes, please click the button below!
For orders of bagels and spreads, please use the "bulk order" form found below the food menu.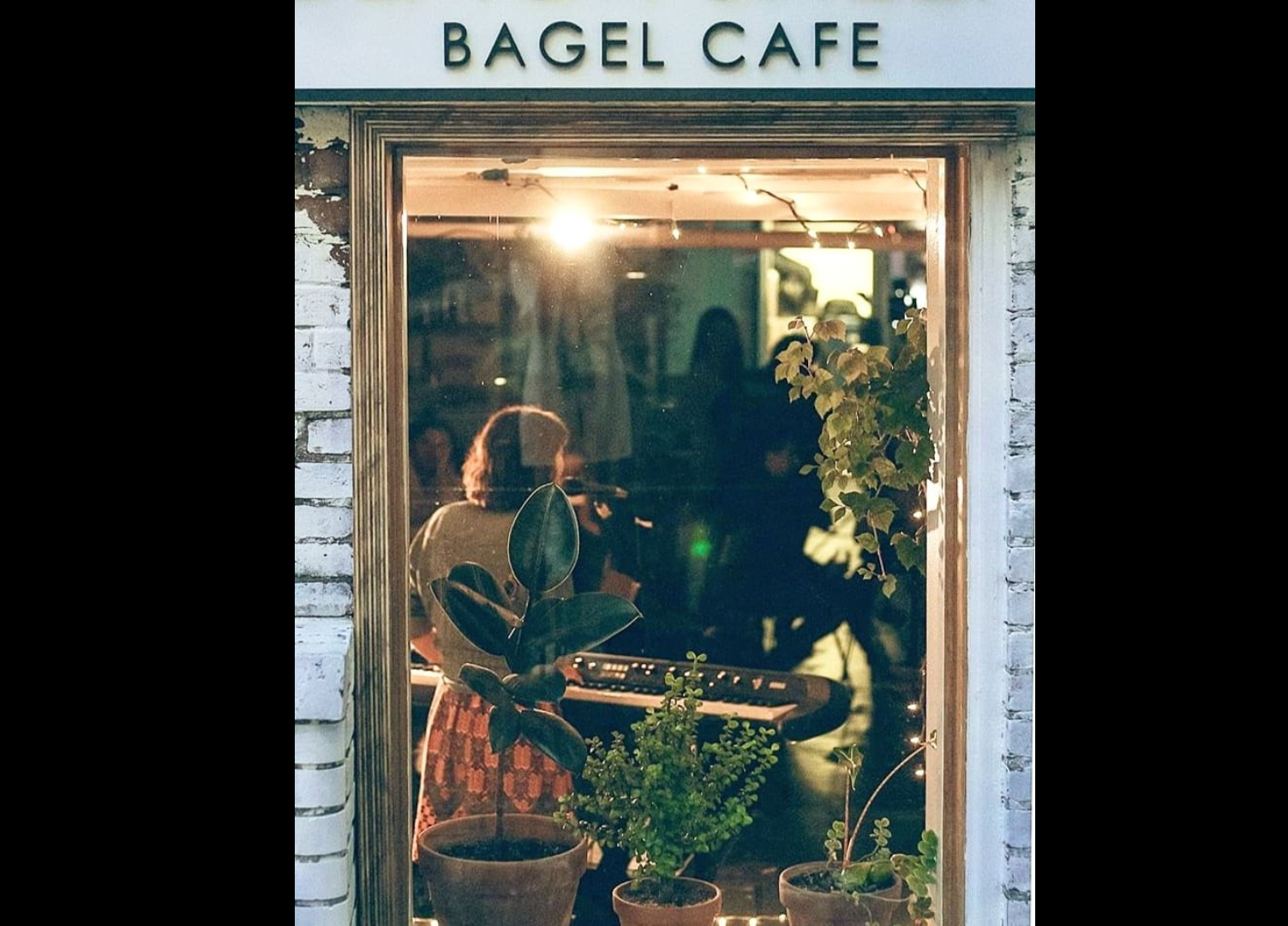 Our events don't always involve bagels.
We have donation based yoga here EVERY MONDAY AT 5;45. No registration necessary. Bring your own mat!
We also have live music shows - some are ticketed and some are free! Check our events board in the cafe for the next upcoming show.
Follow us on instagram for all event updates!
56 JFK St, Cambridge, MA 02138
M - F: 7AM - 3PM ; S - S: 8AM - 4PM
617-945-2189
For info please contact shoshanah@blacksheepbagels.com